The best tasting barbecue (BBQ!) on the Sunshine Coast is available for your next party, family gathering, wedding, corporate lunch or anything you can think of! Smoke On The Water BBQ offers the very best quality wood-smoked meats, homemade fixin's and specialty desserts available.
It is our catering team's priority to make delicious meals and attend to the details of hosting so you can relax and join your happy guests. Since we are locally owned and operated you are guaranteed not only the tastiest and best BBQ, but you can be certain that with your catered BBQ event you'll get culinary expertise and service that will not be beat!.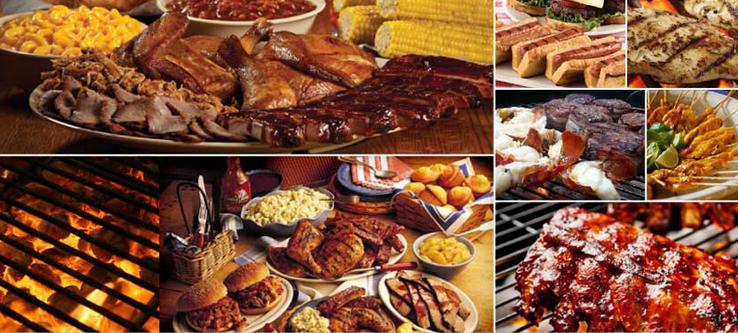 Impress your most important clients, co-workers, friends or family with a perfectly executed event by Smoke on the Water BBQ.
Our menu will make your mouth water and our prices are fair!
Download our most popular CATERING PACKAGE
Smoke on the Water BBQ Catering Commandments:
• Full service catering & delivery packages are available for groups of 50 guests and larger. Smaller groups are invited to pick-up from our restaurant.
• We request 48 minimum hours notice for any Catering or Delivery order and 72 hours notice on specialty desserts. Our calendar fills in quickly, so please don't hesitate placing your order soon to insure product availability. Delivery requests are subject to driver availability.
• There is a $25 Delivery Fee for locations Within Gibsons Further deliveries are welcomed and the fee will be based on mileage from the restaurant. Our services are capped to locations less than 50 kilometers away from our restaurant. Additionally, deliveries further than 20 kilometers are required to meet a Food and Beverage Minimum based on our travel distance.
• Relax and let us take care of all the details, from disposable pans and chafing stands, to "upscale" plates and utensils.
• Full service, including set-up and breakdown, as well as a professional staff to meet each of your requests. Staff will be determined by our team of experts based on the structure of your event and your anticipated guest count.